Greenville & Washington County Cardiology
Heart disease is the leading cause of death in Mississippi. The Medical Center is prepared to take care of all of your heart and vascular healthcare needs. The Medical Center is the only heart attack (STEMI) receiving facility in the region. We provide 24 hour, around the clock care for heart attacks and peripheral vascular emergencies. The Medical Center has the regions only fully accredited cardiac rehabilitation program which is designed to strengthen your heart after heart attacks, heart surgeries and for patients suffering from congestive heart failure. In addition to state-of-the-art technology, we have assembled an impressive medical staff of heart and vascular specialists to care for and care about you. The Heart and Vascular Services are provided on the Main Campus of The Medical Center. For more information about our procedures and services listed bellow, please contact us at (662) 378-3783.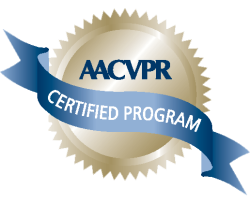 Cardiac Care
Electrocardiogram (ECG)
Holter Monitor- 24 to 48 hour wearable heart monitor
Loop Recorders- Implanted long term heart monitor
Stress Test- an assessment of the heart done in two parts. In a very controlled situation, the heart is stressed using either exercise on a treadmill or a medicine, depending on the status of the individual getting the test.
Echocardiogram

Ultrasound of Heart
Transesophageal Echocardiogram (TEE)- Advanced Heart Ultrasound

Cardiac Catheterization-

Left Heart Catheterization
Right Heart Catheterization

Cardiac Interventional procedures

Stents
Balloons
Pace Makers
IVUS- Intra Vascular Ultrasound- used to obtain pictures inside the arteries of the heart
Fractional Flow Reserve (FFR)- used to determine severity of heart disease
Pericardiocentesis- an emergent procedure that is perfromed to remove fluid from the heart.

Cardiac Computerized Tomography (CT) Scan of heart
Cardiac Rehabilitation-Vital for patients with the following medical history

Recent heart attack
Post-coronary intervention with stents or balloon
Post-Coronary Artery Bypass Surgery (CABG)
Congestive Heart Failure
Peripheral Vascular Medicine
The Medical Center has a qualified and professional team of physicians and staff to care for individuals with vascular medical needs. Vascular disorders affect the body's intricate system of blood vessels, and can range from life-threatening emergencies to chronic disabling diseases. We provide 24 hour, around the clock care for heart attacks and peripheral vascular emergencies. Vascular emergencies include, but are not limited to, lost circulation to the hands, legs and feet. Vascular procedures are available close to home at The Medical Center.
Carotid ultrasounds
Carotid angiograms
Fistulagrams- Imaging of A/V Dialysis Fistula
A/V Fistula Interventions
Angioplasty (ballooning)
Stenting of A/V Dialysis Fistulas
Peripheral Artery Disease
Ankle Brachial Index (ABI)- Screening for peripheral arterial disease (PAD) in the legs
Vascular Ultrasound- Ultrasound of arteries and veins in legs, arms, neck and abdomen
Peripheral Angiography- Images of leg arteries, renal arteries, arms, neck, head, aorta, and branches of the aorta
Peripheral Interventional procedures including: Legs, Renal arteries, and arms

Balloons
Stents
Atherectomy- Orbital technology used to treat calcium in legs
Please call us at (662) 378-3783 for more information about our procedures and services